Look Flawless
BEAUTY | MARCH 07, 2017
Finding the best foundation can feel a bit like winning the lottery. More so than any other beauty product, foundation can make or break your entire look. We want to look flawless but not overdone. radiant, but not oily. 
So what are the best foundations that meet our needs? Whether they were drugstore brands or high-end splurges, these 6 top-performing foundations that I tried will transform even the blotchiest and oiliest among us into women with flawless, radiant complexions. Are you ready :)?
But, before you give them a go,keep these tips in mind:
 prep the skin with a moisturizer before applying foundation. Hydrated skin helps the foundation to go on smooth and even, and stay on the skin longer.
Apply foundation to the center of your face and blend outward with a wet beauty blender. Using this technique should allow your natural skin to show through.
Always use powder sparingly, and to conceal or brighten dark circles, select a concealer with a pink undertone then gently pat it on.
1- Dior – Airflash $62
The formula has a satin finish, feels gloriously lightweight and offers a surprising amount of coverage; anything from a second-skin finish to full coverage. More often than not, I'll go for a medium coverage and it looks and feels like nothing, very skin-like. Easy to apply, leaves your skin feeling gorgeous and velvety! Luxurious! Great for brides and photo shot. doesn't reflect with light. It has an airbrushed effect that makes the skin looks camera ready.
2-Loréal Paris True Match Lumi Cushion Foundation, $16.99
Cushion foundations are portable, so you can get the dewy skin finish they deliver at all hours of the day, no matter where you are. Pat this light formula where needed for medium coverage and a healthy glow. The only downside to this product would be that it doesn't have SPF coverage. I don't really use the sponge that comes with the foundation. I usually use my beauty blender and it works so much better. I use it throughout the day for touch ups. It doesn't feel heavy, and it has good coverage. I like that the coverage is easy to build up.
3- Nars Sheer Glow Foundation, $47.
If you want that youthful dewy finish, this Nars foundation is ideal. It goes on super sheer but gives you enough coverage to reveal only your best assets. With antioxidants to protect against free radicals and turmeric extract to improve radiance, this foundation leaves skin glowing and healthy-looking, and comes in a great range of color.
4- Clarins True Radiance SPF 15 Perfect Skin Foundation, $44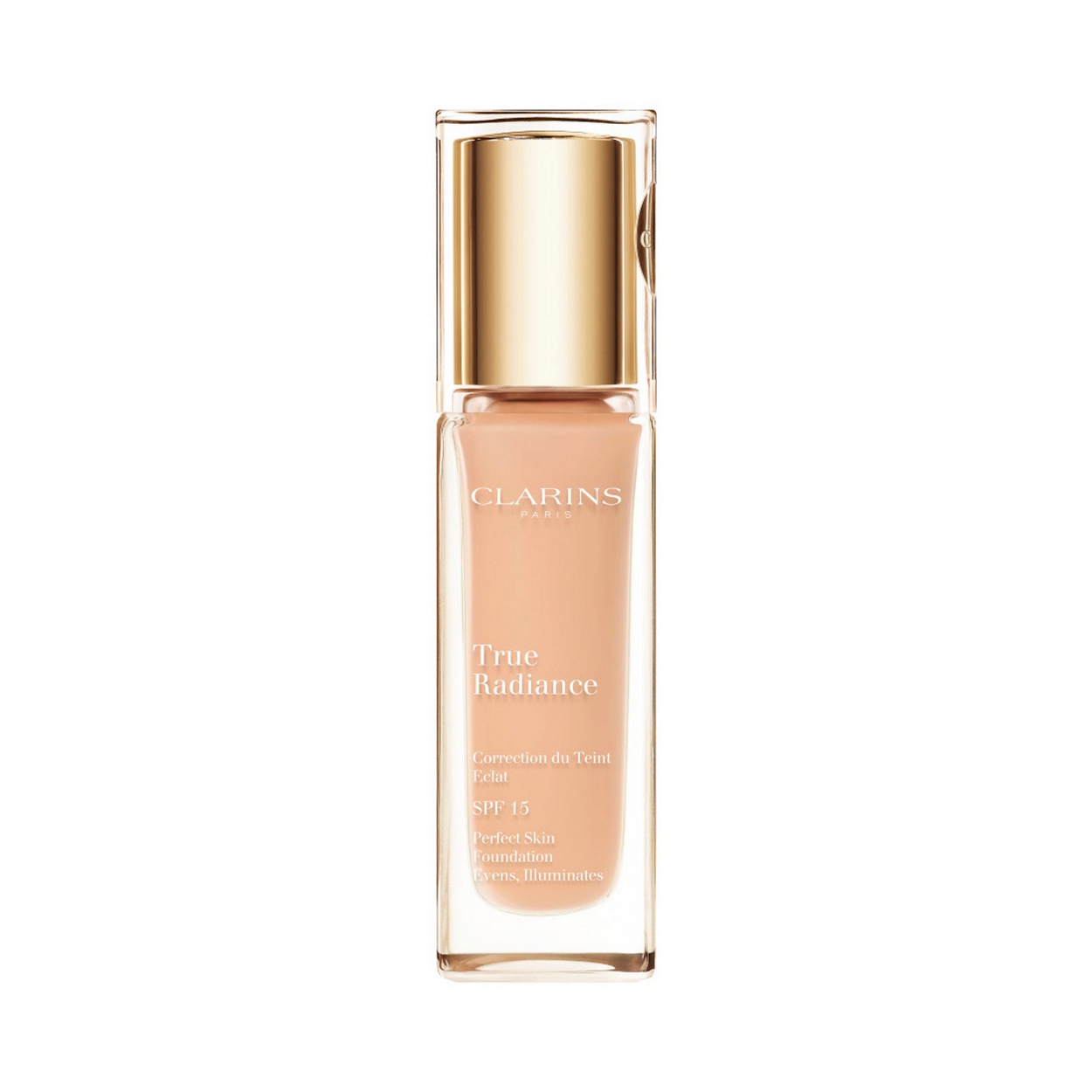 In order to illuminate dry skin, you need to feed it moisture. This medium-coverage formula contains hydrating skin plumpers like samphire extract to quench parched complexions so the end result is dewy not cakey. It also contains moringa seed extract to help skin combat external pollutants. I've had loads of compliments on my skin since using it. It's got good long lasting coverage but with a dewy natural look, skin looks fresh and young. I love using this foundation during winter season.
5- Giorgio Armani Luminous Silk Foundation $64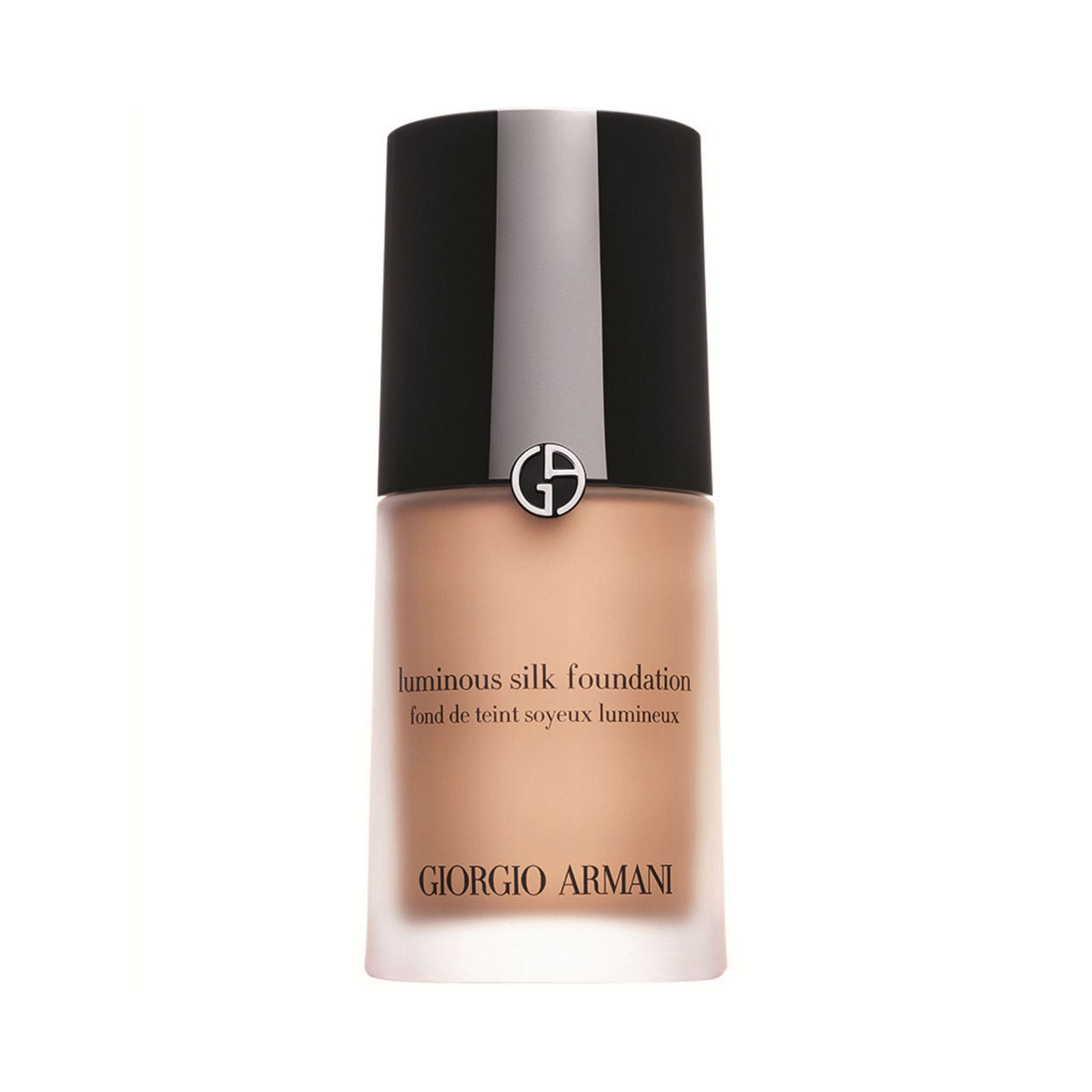 I Saved the best for last. My go to favorite foundation is Giorgio Armani Luminous Silk Foundation. Up to this moment, I have not found a prettier, smoother, and better foundation than this. Also it has the best shade range, and the shades cover a large range of skin tones, so most people can find an exact match. The foundation is sheer and dries down to a glowing, slightly matte skin-like texture. It is easily blendable on the skin. I can't express it enough how gorgeous this foundation makes my skin looks. if you can own only one foundation it has to be this one.
Which one is your favorite foundation?
xoxo
Zhor
-Shop The post-